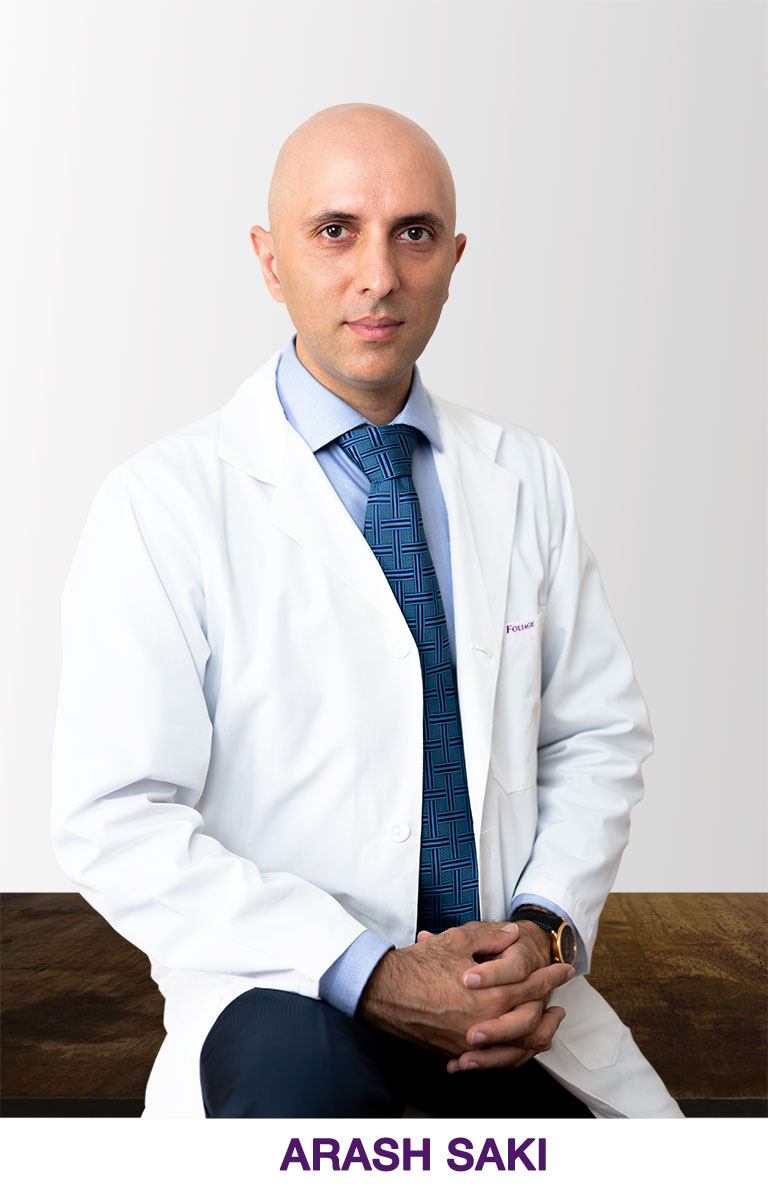 Foliage is a beauty brand, fostered by its visionary founder, Arash's, with an extensive background of more than a decade in research and development of medical devices. He is a husband and father of two who always felt an intense need and desire to give his wife and children the best of everything. Because his wife has struggled with her own sensitive skin for many years, and they had failed to discover authentic and natural products that truly performed he left his career in medical R&D field and put himself on a mission to create a safe skin care for his wife.

Recognizing a gap in the market for a natural skincare focusing on professional women and their real skin needs, he drew heavily on his background and Foliage Cosmetics was born.
Foliage Cosmetics understands that some natural skincare products are not always effective. From low hydration levels to pasty textures, these inefficient products can lead to dehydrated skin and deficient results. Conversely, look at the back of a conventional brands packaging and you'll discover an overwhelming ingredient list of harsh chemicals.


As a strong believer in natural ingredients, he wanted to create a brand that addressed these issues. He realized that no brand on the market could meet his wife skin needs in a natural and effective way. Foliage Cosmetics products are safe and natural without containing harmful ingredients.
It was essential for him to only offer products without controversial ingredients (#foliageblacklist). Each active component is carefully selected for its beneficial effects on the skin and our multi-action formulas are gentle, safe and highly effective.

OUR COMMITMENTS
Our active professional and urban lives must not make us give up on our values.
THE FOLIAGE COSMETICS DIFFERENCE
Find out what sets our brand apart from the rest